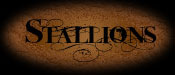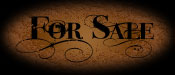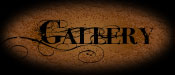 We are located in the heart of the Lakeland between Bonnyville and Cold Lake, Alberta. We raise reining and cow bred horses with proven performance bloodlines. They are bred for conformation, athletic ability, good minds and good looks. Whether you use them for pleasure, ranch work or the show pen, they are bred to perform and excel. Our stallions and mares are

fully trained & either a finished money earning show horse or superb

riding horse to ensure they have the qualities and temper

a

ment worth reproducing.

We now offer Farrier Services & Horsemanship Clinics

Follow our Facebook Pages for updates on 2016 Clinics

Hollasch Farrier Services Facebook Hollasch Quarter Horses Facebook

Hesa Hot Gunner Facebook page

Call 780-207-1278 or 780-207-1295

Thanks for visiting and we hope you enjoy our website.


thollasch@mcsnet.ca


Contact info:

Robert &Tanya Hollasch


Box 7961, Bonnyville, Alberta, Canada T9N 2J3




Robert: 780-207-1278 Tanya: 780-207-1295



web counter html code
Copyright 2008 Hollasch Quarter Horses. Site Design by Tanya Hollasch & by Rancher's Wife Design